Business Model Validation: What Makes Business Models Work?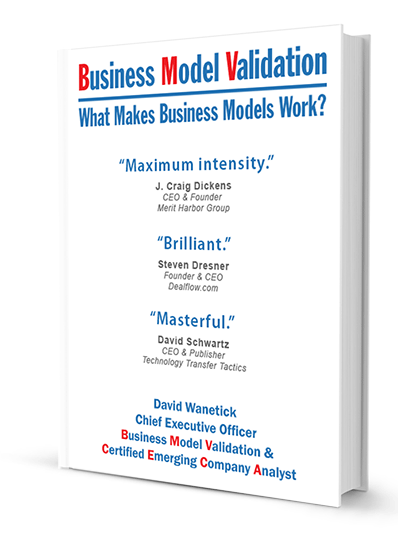 Speaker Profile: David Wanetick is the author of Business Model Validation and the chief developer of Business Model Validation Reports. David is an active speaker.
He is the principle speaker at the following open enrollment courses:
Check the above links for dates, locations and registration information.
David is a highly sought-out speaker for the above topics. He frequently addresses investment banks, hedge funds, private equity funds, corporations, executive and investor conferences, and other organizations.
The presentation that most closely parallels David's book, Business Model Validation, is called "Business Model Lessons: A to Z." For every letter of the alphabet, David chooses companies -- A for American Apparel; R for Radio Shack; and, Z for Zappos, for example -- and makes very insightful comments relative to their business models. No other presentation imparts so many profound insights from such an eclectic variety of industries. This highly-informative learning session is delivered with levity and typically lasts from 45 to 90 minutes.
Interested in Hiring David Wanetick to Speak to Your Organization?
Please complete the brief form below to get started.
You may also contact at us at info@bdacademy.com to check speaker availability.